Discover the work of Nobel poets WB Yeats, Seamus Heaney and other great literary figures, of our city and our country. Explore poetry, short stories and drama as you learn about the work of some of the great Irish writers, including WB Yeats, Seamus Heaney and other great literary figures. Develop an appreciation for their writing styles and analyse their universal themes. Find out how they have made the "Pen mightier than the sword" and examine what has made their "words" travel the world with such a wide acclaim. This is accompanied by the "Words of Galway" which is a literary trek of our city where we can appreciate at close quarters the writers and poets of the west of Ireland.
Learn about the strong leadership and innovation taking place in Ireland as we learn about the strong interdependence of our two countries. This will include the rise, fall and resurgence of Ireland's Celtic Tiger economy. Here you will explore the strong interdependence between Ireland and the U.S. as you learn about the success of U.S multinational companies based in our city. Meet the successful leaders fuelling this growth and spark your own interest. You will be inspired and may become the next leaders in innovation and education.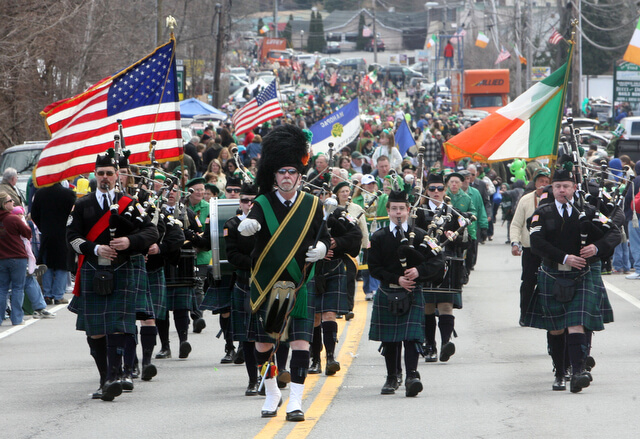 Irish and Irish American History
Celebrate the 2016 Centenary of the Rising and discuss the Irish US history relationship. Examine and explore local, national and transatlantic history. You will celebrate the Centenary of the 1916 Rising and see how it is commemorated. Visit a castle in the area and explore the many historical sites. Relax in President John F Kennedy Memorial Park in our city centre. Discover the rich veins of history that have intertwined and shaped our two countries. Trace our wonderful common heritage and see what has "made" the unbreakable Irish – American psyche.
The Arts - Irish Language, Music and Drama
Develop an appreciation of Irish Culture and the Arts. Here we have wonderful combination of the language, music and the arts. Learn how to communicate in the Gaelic Language. We undertake a number of short classes where you will practice our native tongue. We do this in a creative and enjoyable exchange with our native language teaches. Elements of speech, story, song, music and dance are developed in a challenging and really enjoyable atmosphere. Feel part of the Gaeltacht when you communicate with the Irish students and teachers in a local "Colaiste" (Irish school), which you will visit on a day trip to Connemara. Speak the language and surprise yourself with how much you learn. Then practice this in the shops and restaurants of Galway!
Gaelic Football and Hurling
Practice and develop the skills of our native games. Learn from top class GAA official coaches and All-Ireland winners. You will discover the skills and thrills of Gaelic Football and Hurling. Practice and develop skill sets of the game from experienced GAA coaches. See how hurling really is the fastest field sport in the world. Meet local and national stars. Visit our local GAA club and experience the action at a hurling or football match in the Pearse Stadium. Immerse yourself in the excitement of the Gaelic games, see the pride of the parish first hand and find out what clubs and county your own family played for.
Volunteering - Service Learning
Educate and prepare yourself for your role in a modern world and become an active global citizen. Take actions to support causes that have a positive impact on a community. You will develop a new confidence as your global awareness expands and you will have a greater awareness of your role as a Global Citizen. Enhance your life learning skills and leadership development by participating in our service learning programme. We work with local charitable organisations in a carefully managed, comfortable and friendly environment. Learn to improve your own self by lending a helping hand to others. "Search for the hero inside yourself" and meet our guest inspirational speaker.